伊藤潤二 マニアック TOMIE by Junji Ito
About
What is TOMIE by JunjiIto?
Junji Ito's first NFT project, released to celebrate the broadcasting of his Netflix original anime, Maniac. The NFT collection features Tomie, one of Junji Ito's most popular works. We selected impressive scenes from the original manga and pieced them together into brand-new digital artworks. All 2222 pieces of artwork have different expressions.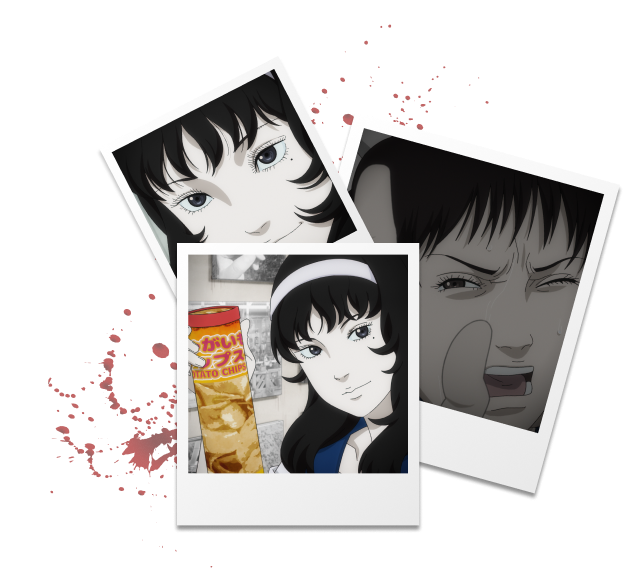 Anime
What is Ito Junji Maniac
Junji Ito has led the world of Japanese horror manga culture in Japan with his extraordinary talent. This anime series, Maniac, features 20 titles selected from Ito's "masterpieces of horror" created by his original unique background of stories worldview and fascinating characters drawn with his overwhelming drawing ability skill. Maniac includes popular titles such as Tomie, Soichi, and The Hanging Balloons, and is an ambitious work that allows viewers to immerse themselves in the maniacal appeal of Junji Ito. It will be distributed released worldwide exclusively on Netflix on January 19, 2023.
About Regenerating Tomie NFT
Owners of this collection "TOMIE by JunjiIto" will receive an airdrop (free distribution) of "Regenerating Tomie NFT" as a bonus (distribution date will be announced later). Airdropped NFTs can be killed (burned) on a special website. Killing does not mean that Tomie will disappear completely. The 'killed' NFTs will fall apart into pieces of flesh or fingers and regenerate over time and return to Tomie in the form of a beautiful girl. There are several patterns of illustrations and progress of regeneration of Tomie, and they are set randomly for each kill. You can experience Tomie's as an immortal existence in the original story, who "regenerates from body parts even after being killed" on the blockchain.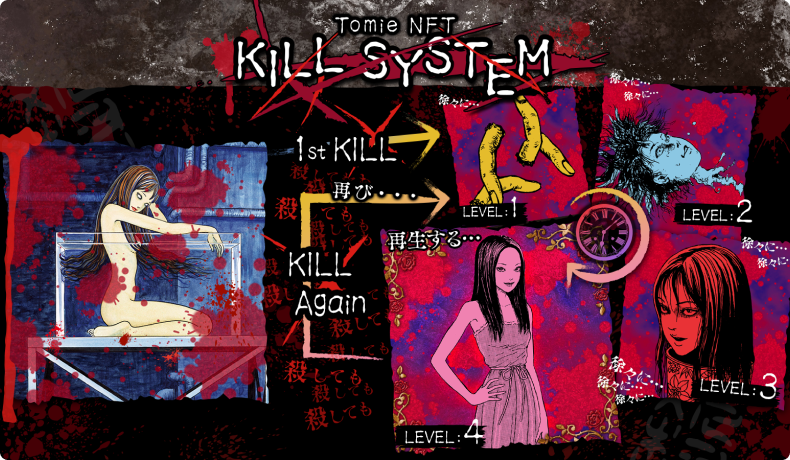 Project
PROJECT OVERVIEW
Blockchain

Ethereum Mainnet